Melt Your Heart Monday: Hallmark's 2019 Hero Dog Awards
Join BioFit 360 Ambassadog Frankie Feldman as he sits down with friends to watch the 2019 American Humane Hero Dog Awards® premiering Monday, October 21 at 8pm ET/PT, 7pm Central on the  Hallmark Channel.
2019 Hero Dogs Alice, Dax, Gus, Jeanie, Leader Dog Lady, Piglet and Yeager, and their inspiring stories will melt your heart! The two hour special makes for great family watching!
What to Watch if You Love BREAKING BAD
El Camino on Netflix is first on my list, of course, but Ranker's Watchworthy has come up with a pretty good list of series.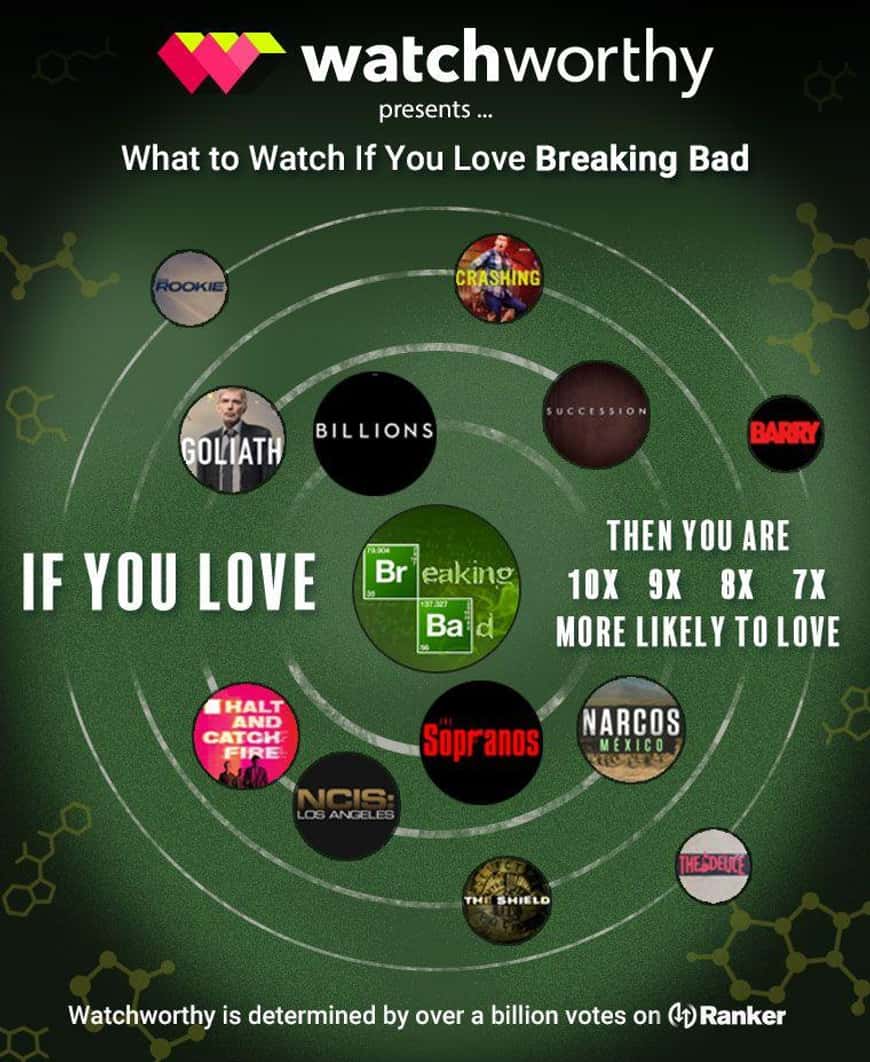 Season 3 Trailer for The Marvelous Mrs. Maisel
All Hail American Gods Season 3
Production has begun in Toronto on the third season of American Gods on Starz, with all your favorites back (except some of those who croaked). Season 3 will consist of 10-episodes of the one-hour scripted drama adapted from Neil Gaiman's acclaimed contemporary fantasy novel has begun production in Toronto. Interesting new additions include Marilyn Manson as Johan Wengren and Blythe Danner  as Demeter.
"American Gods" chronicles a war brewing between the Old Gods of ancient mythological roots and the New Gods of modern technology. Ex-con Shadow Moon has spent two seasons following his mysterious boss Mr. Wednesday (aka the Norse All-Father Odin) around the country, only to discover at the end of last season that the Old God is actually his father.
This season follows Shadow as he attempts to break away and assert himself as his own man, setting down roots in the idyllic snowy town of Lakeside, Wisconsin, where he'll uncover a dark secret while exploring questions of his own divinity. Guided on this spiritual journey by the gods of his black ancestors, the Orishas, Shadow must decide exactly who he is—a god seeking veneration or a man in service of the "we."
It's Official — Drew Barrymore Gets Her Own Talker
Drew Barrymore can now add Talk Show Host to her already luminous resume. She will also executive produce the syndicated talk show for CBS Television Distribution, set to launch in the fall of 2020. She's deep into TV these days, having recently starred on Netflix's zombie comedy Santa Clarita Diet and served as a judge on CBS' talent competition The World's Best. Get the full story here.
You Know Those Real Estate Seminars With Tarek and Christina? Well…
You've heard and seen the adds for "free" real estate seminars hosted by HGTV stars Tarek El Moussa and Christina Anstead of Flip or Flop fame? Well, the FTC has just slapped them with a temporary stop order, because they're "misleading" and "bogus." It seems the FTC said that Utah-based Zurixx LLC, which hols the seminars, has to stop these events, basically because they taught attendees how to apply for new credit cards, on which they would charge at least $1,997 for additional classes. Get the gory details on HollywoodReporter.com.
Gratuitous Frankie Feldman Alert!
Did y'all see BioFit 360 Ambassadog Frankie Feldman featured in the LA Times? In case you missed it, it was a feature on "Why Some Pet Owners are Turning to CBD to Treat Their Ailing Animals." Frankie, of course, is taking CBD to treat his epilepsy, but it's also good for keeping your pet calm, cool, collected and pain-free. Go Frankie!
You'll Never Believe Who Got His Own Home Remodeling Show…
Famous Kardashian ex Scott Disick proves he's more than just celebrity arm candy with his new reality show on E! News called "Flip It Like Disick," in which he helps some of his friends, like French Montana and Steve Aoki, renovate and redesign their homes with the help of the former pop singer turned interior designer Willa Ford. The guy's got skills! See more amazing Before and After photos of his latest project here.
Netflix Notes on Love
Netflix is working on a new anthology series involving some of my favorite peeps, and I cannot wait! It's called Notes on Love, and it will tell stories centered on marriage. What's the super celeb lineup so far? Shonda Rimes, Norman Lear, Steve Martin, author Jenny Han (To All the Boys I've Loved Before) and my friend, songwriter Diane Warren. Han, Martin and Warren, among others, will executive produce their individual episodes.  Rhimes and Betsy Beers will executive produce the entire series.
A Little More On Becoming a God In Central Florida
My jury's still out on the new Showtime series starring Kirsten Dunst, On Becoming a God in Central Florida. On the one hand, it's compelling. On the other hand, I don't really like those people. But Showtime, at least, is committed. One month after the series premiere, the series got a season two pickup. The dark comedy follows an MLM cult and one woman's relentless pursuit of the American Dream.