Get Fit While Watching TV With This Tiny Exercise Equipment
These 5 pieces of tiny exercise equipment can fit in just about any home, and be used just about any time — even while watching your favorite TV show!
Millions of Americans are finding out that they don't need to join a gym to stay fit. They don't even need to leave their own homes, or have a specific room dedicated to bulky exercise equipment.
Personally, I've realized that instead of just sitting on my bum watching TV and snacking, if I have small weights in my hands or a balance board under foot while viewing my favorite shows, I can A: stay awake and B: become fitter.
I've found five great pieces of exercise equipment that are easy to use almost any time almost anywhere, and can easily be stored under the bed, the couch, on a closet shelf, wherever. Just think — ripped abs like those in the photo above may only be a couple of seasons of Million Dollar Listing LA away.
Tiny Exercise Equipment — Do Try This at Home
Fluidstance Balance Board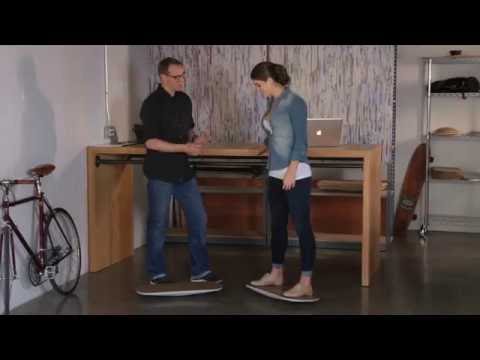 Set this up behind a coach or a chair and you can work on your core, legs and balance all night. A balance board can even help you get in your 10,000 steps (or however many you need). We like the Fluidstance for its super streamlined and attractive design. Although it's being promoted to use as a standup desk, we're thinking focused concentration on one of these puppies might be a bit challenging. But using it while enjoying some recreational screen time? Bring it on!
$159—$439 on Amazon and Fluidstance.com.
FitFighter Weights
Designed by military veteran Sarah Apgar for FDNY firefighters, these Steelhose free-weights are much more sleek and streamlined than regular dumbbells, and can be used just about any time, anywhere. Walk with them, do curls while you're talking on the phone or doing screen time, then stuff them under the couch when they're not in use.
From $49.00 to $159.00 at FitFighter.com.
Solofit Ab Roller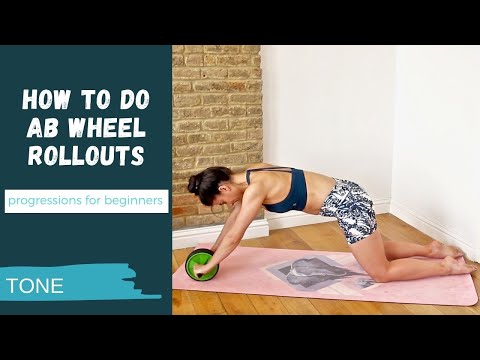 Constantino swears by ye olde ab roller, loving it particularly because you don't have to do a lot of reps over a long period of time to get results. In fact, you'll feel it working almost immediately. She likes the Solofit because it's lightweight yet sturdy, and is simple and uncomplicated.
$19.99 on Amazon
Oyo Personal Gym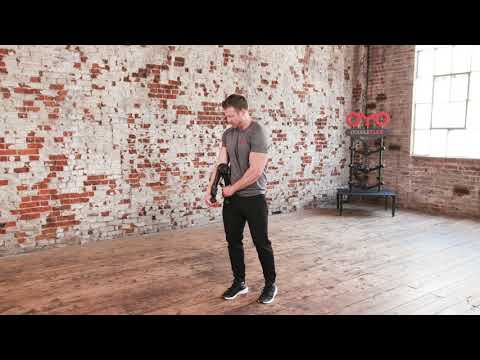 A little pricy and just a teeny bit complicated to put together, the great thing about this small, lightweight piece of equipment is that it can give you a full body workout — beats the heck out of a weight bench in your garage (and it's far easier to move). It promises to build muscle, increase flexibility, burn fat, strengthen chest, back, arms, core, abs and legs, while increasing cardio endurance. We at ReallyRather can testify that if used right and often, you really will get those results.
$149.95 on Amazon
Bullworker Iso-Bow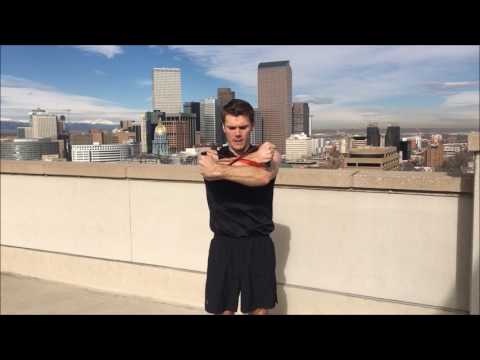 "We must! We must! We must…" The Bullworker Iso-Bow stretch device not only works out your chest muscles, but just about every other part of your body if you use it right. (Follow these videos). It's basically a more macho take on a stretchy band, and we like the Bullworker Iso-Bow because it's so much sturdier. If you're familiar with stretch equipment, you know that some brands can break, snap back and slap you in the face after only a few vigorous uses.
$29.99 on Amazon
These 5 pieces of tiny exercise equipment can fit in just about any home, and be used just about any time — even while watching your favorite TV show!
Lisa Johnson Mandell gives you the latest TV news and movie reviews all on as well as the latest on celebrity homes in Hollywood, celebrity homes in Malibu and beyond, all on At Home In Hollywood.