You'll Go Crazy Over these Super Cool Loft Beds for Grown Ups
Almost everyone–even certain celebs, seem to be downsizing these days. The tiny home trend is huge. But these diminutive dwellings present particular challenges to owners who are scrambling to come up with new and unique ways to save space. Behold the rise of  loft beds, with storage and lounging below, sleeping above.
These structures, inspired by the bunk beds of yore, are becoming increasingly compact and clever. If you're creating an elevated master bedroom above the everyday living space in a tiny house, multi-purposing a home office into a guest room, or simply trying to get the most efficient use out of a small space, there's a bed for that.
I'm especially intrigued by the beds with pulley systems, that are raised to the ceiling in the daytime, and lowered to the floor at night. The bachelor pad that actor Vincent Kartheiser (Mad Men) had crafted is one of my favorites.
Whether you buy loft beds in a furniture shop, order them online (Wayfair has an outstanding collection), or have a skilled craftsman custom build one for your own space, you'll find inspiration in my complete feature on Housely.com. Below find just a taste of some of the most intriguing loft beds: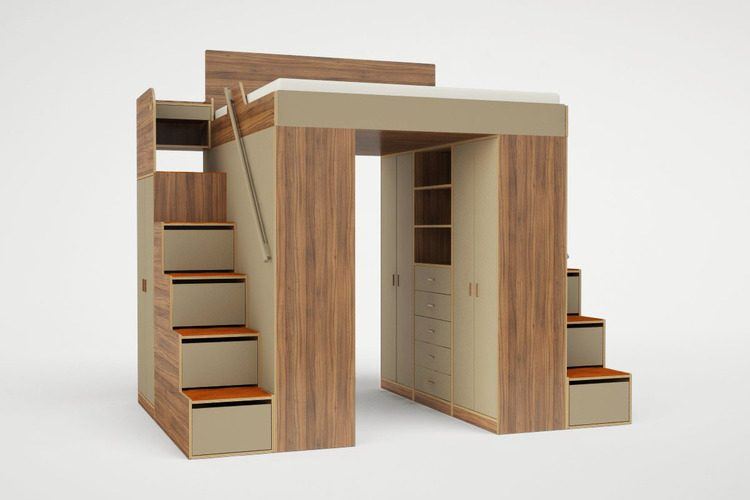 Storage Stairs: Casa Collection is launching a new line of space-saving beds with loads of storage and cabinetry space, as well as desks and daybeds. This collection of king and queen size loft beds is an excellent alternative to the Murphy bed, utilizing the space below and adding to the functionality of a small living area. (Photo: Casa Collection)
Look Out Below! Here's another example of  loft beds that literally hang out by the ceiling during the day, and descends to sleeping level by night.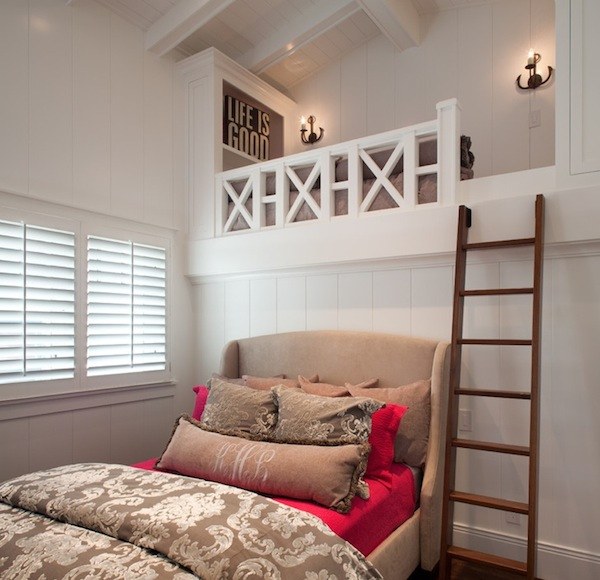 Guest Room Extension: This is another clever and attractive way to use loft beds to make the most out of a guest room.
See many more great loft beds for grown ups at Housely.com.